Tartarus
Album
Xenon
Duration
5:41
Track Number
5
Preceded By:
4. Terrea
Followed By:
6. Phedra

In Greek Mythology, Tartarus is the abyss where Zeus imprisoned the Titans
Story Overview Edit
Standing in the shadow of a dormant Titan on Empyrean, you sink into a depression. You wish you could find a home but you're an alien, an outsider to everyone. You're barely human, mostly a machine. You have no past, no memory. You're as bad as those lifeless Titans you saw on Empyrean.
Story Details Edit
No sense of direction
No sense of reflection
Xenon defined
In a world of unquestioned perfection

Xenon serves as a term for an alienated individual, Xeno meaning different in origin. Amyntas feels alienated, his impression of Empyrean has been shattered and replaced with the planet's reality.
How many lives were lost
In completing this inhuman automation
How many nations had to kneel
To imbue such complacency
In what is black and white

Amyntas' image of empyrean is torn apart as he realizes the planet is just as filled with deception as earth was.
Additional Artwork Edit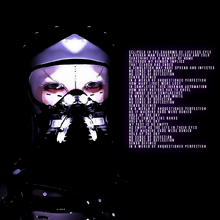 Eclipsed in the shadows of lifeless eyes
A broken man stands shattered and cold
Searching for a memory of home

Although my number implies that search has ended
A simulation may have spread and infected

No sense of direction
No sense of reflection
Xenon defined
In a world of unquestioned perfection

How many lives were lost
In completing this inhuman automation
How many nations had to kneel
To imbue such complacency
In what is black and white

No sense of direction
No sense of reflection
Xenon defined
In a world of unquestioned perfection

As if machine gods were buried
Hold up the sky
These towers like hands
Hold up the sky
My past is as empty
As empty as the life in their eyes
As if machine gods were buried
Hold up the sky

No sense of direction
No sense of reflection
Xenon defined
In a world of unquestioned perfection